Mobile Skip Bins for sale
We believe in providing a great customer service, which means we need more people to be out there with our bins. Cleaning up New South Wales and expanding out to the rest of Australia. For this reason we sell our bins to those interested in generating a good income for themselves. Our bins are very versatile and are becoming the revolution in the skip bin industry. Taking on the old metal box to become the new kid on the block. We manufacture overseas and assemble the bins in Australia. If you are interested in buying a bin or a franchise. Call 1300 792 845 to discuss the possibilities of becoming part of the Rent Me Team.
Mobile Skip Bin
Four cubic metre Bin dual axles with hydraulic lifting jack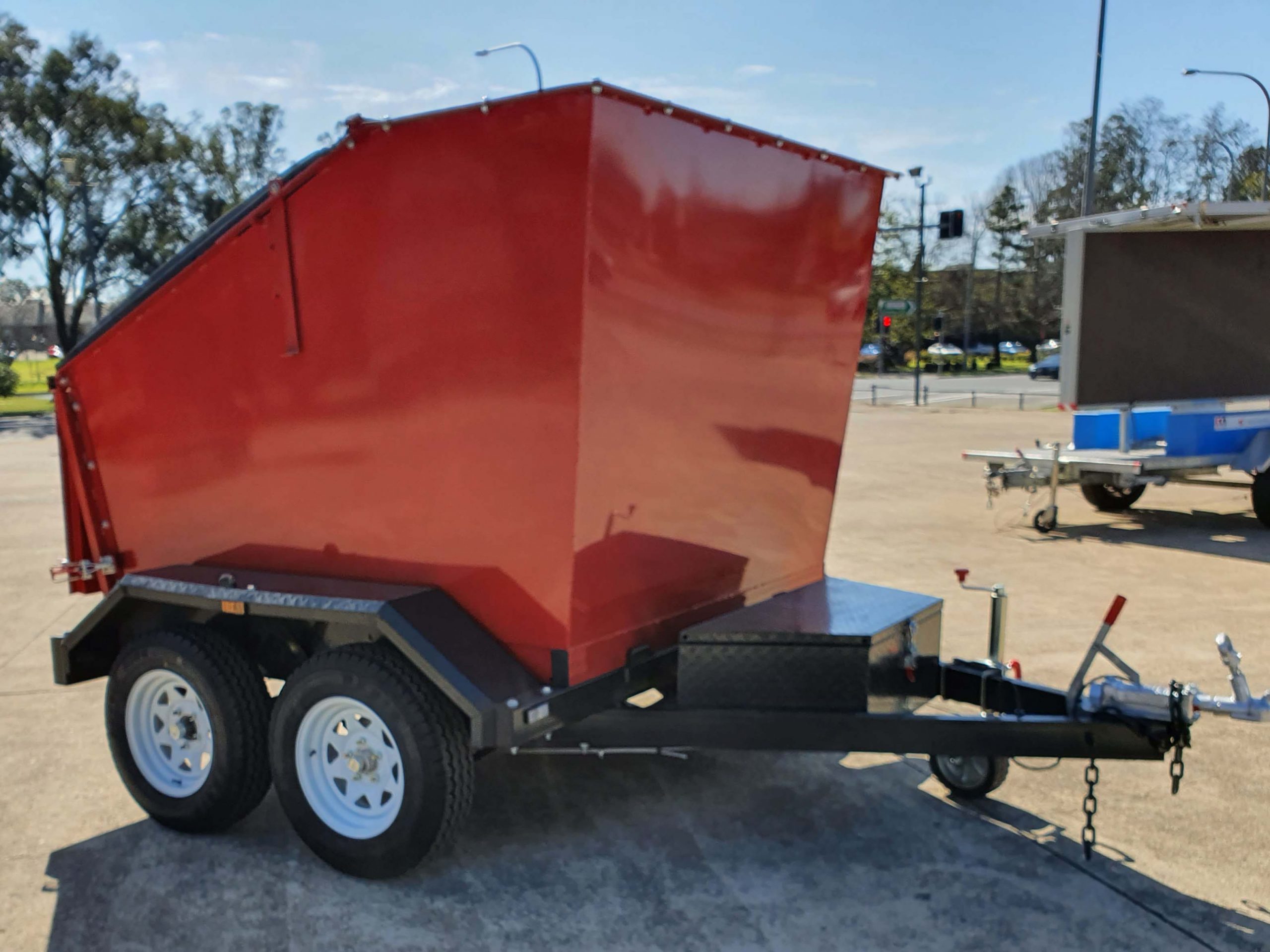 These trailer skip bins have been engineered with ease and portability in mind. Our 4 Cubic Metre Tipper Skip Bins are the new generation of skip bin design. Allowing easier filling and emptying.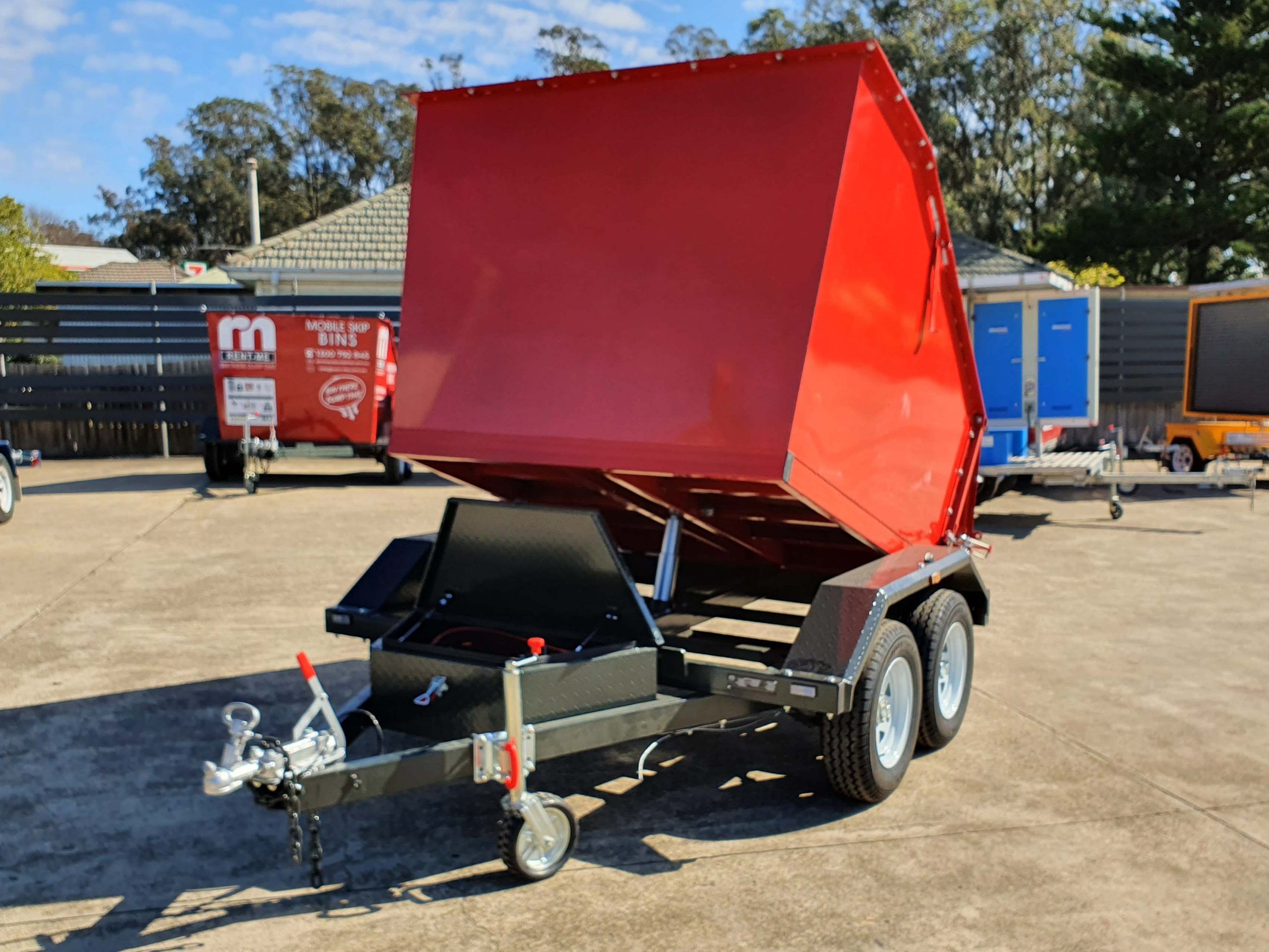 The hydraulic Jack is rated to lift up to 5 ton. Making it as simple as pressing a button to dump your rubbish.
With lockable lids and hydraulic jack to hold the lids up. Opening and closing the doors is now child's play. the addedd security to the rear doors make it harder for others to throw their rubbish into your bin.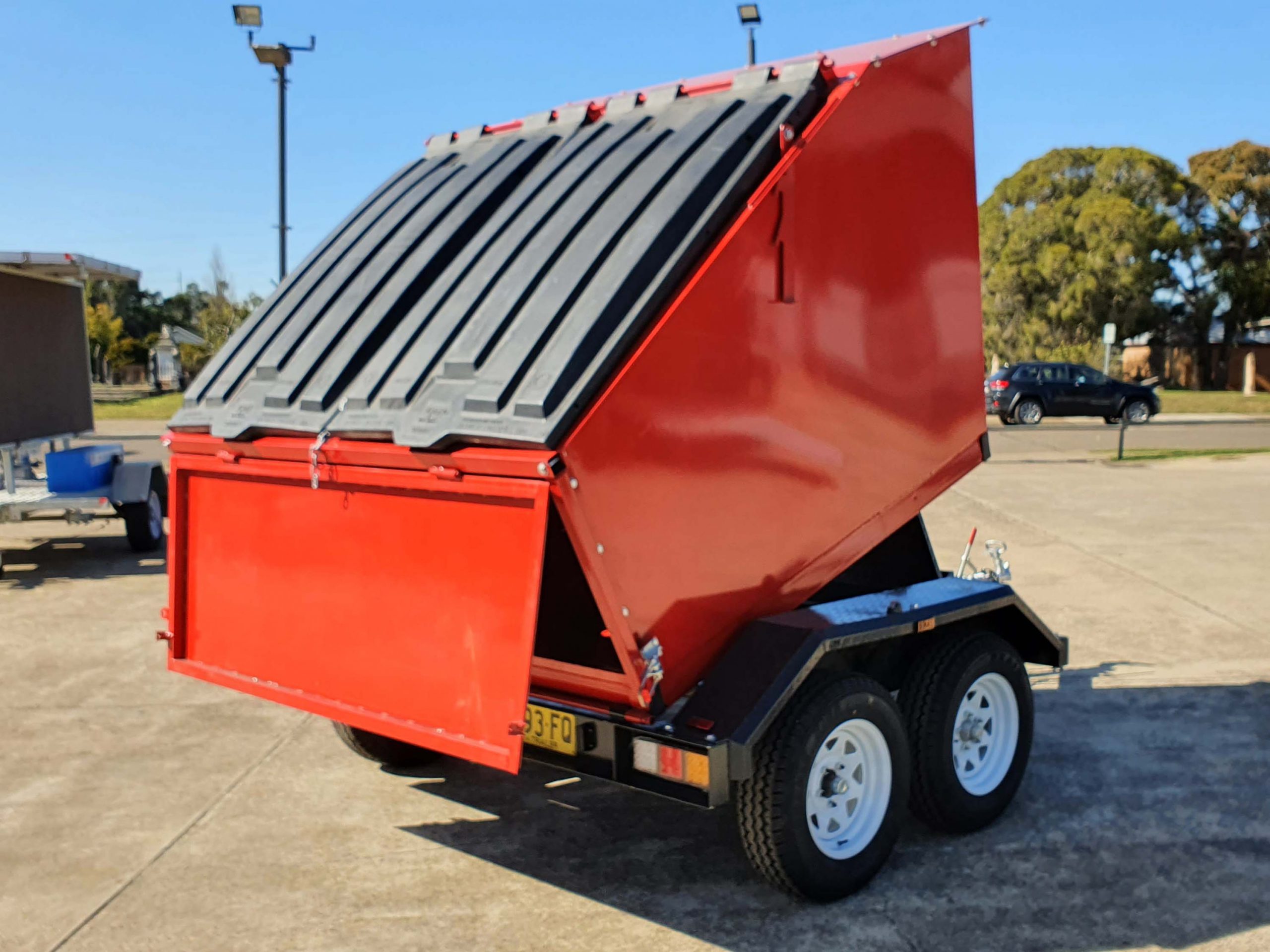 The 3 cube Trailer skip bins come are now at a size where anyone can handle them. The single axle frame make towing maneuverability easier allowing them to get into the tightest corners, underground car parks and even shopping centres.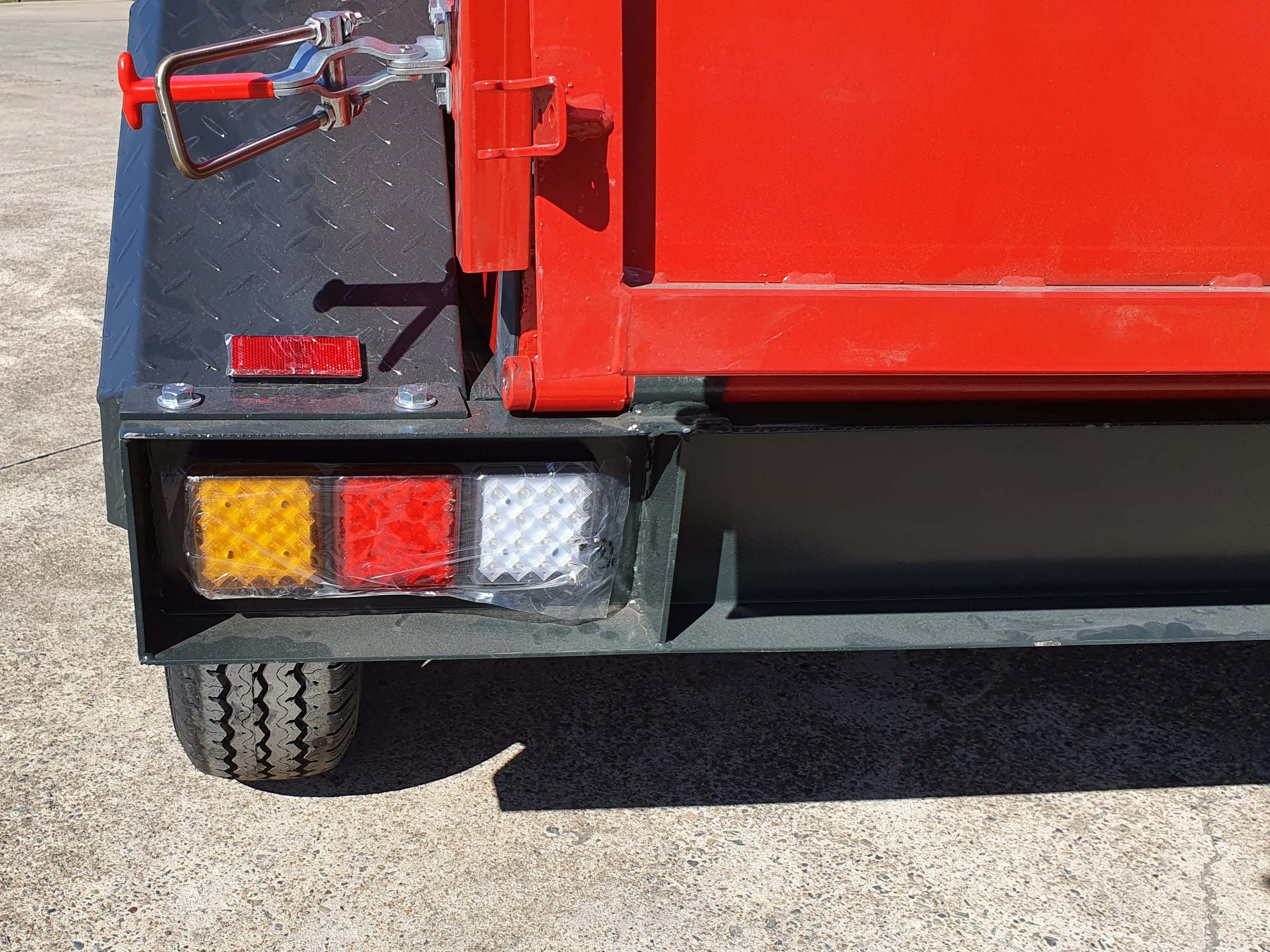 Mobile Skip Bin
Three cubic metre bin with single axle and hydraulic lifter
The baby brother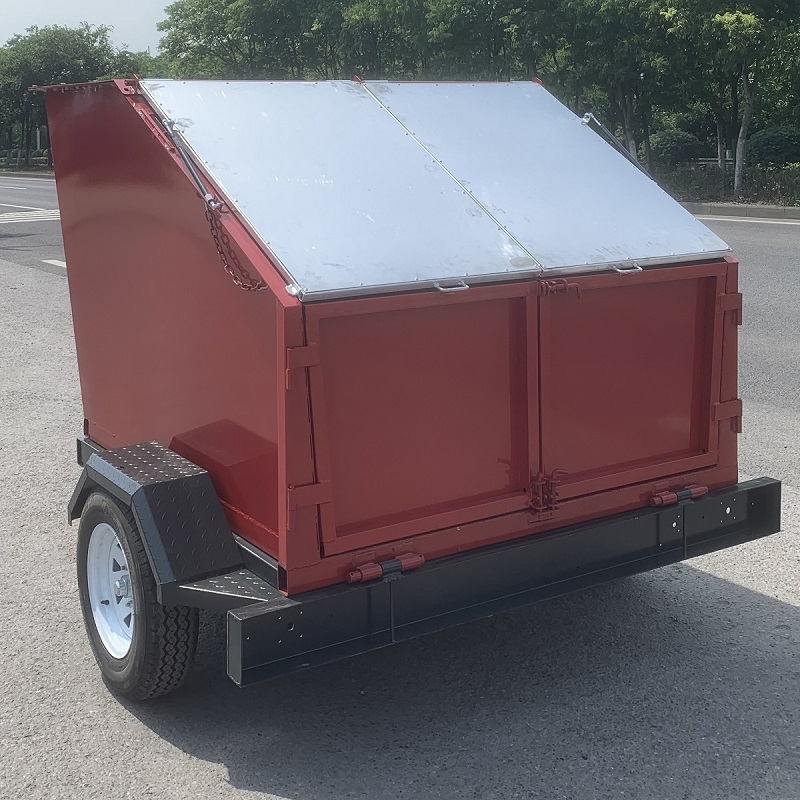 The 3 Cubic Metre Mobile Skip Bin are the new generation of skip bin design. We have taken all of our learning from the four cube and put it into this product. Smaller lighter and easer to maneuver. This trailer skip bin will revolutionise the rubbish removal industry.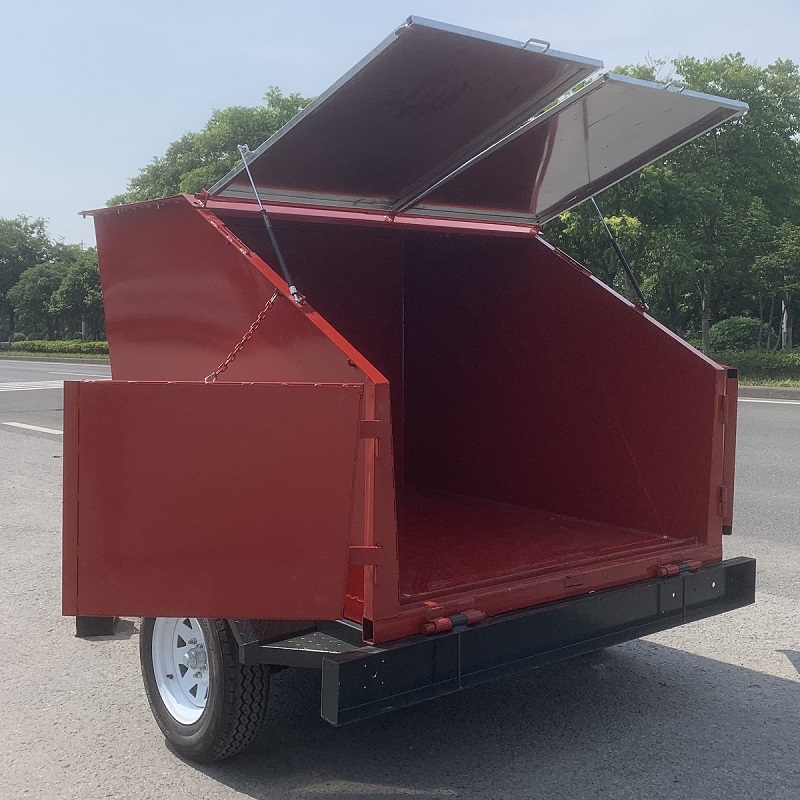 The rear flaps open wide for easy removal of the contents. Taking rubbish removal to the next level of ease
Easily open the flab to let the rubbish out. We have designed the lock handles to easily open and close making, the job of taking the rubbish out seamless for everyone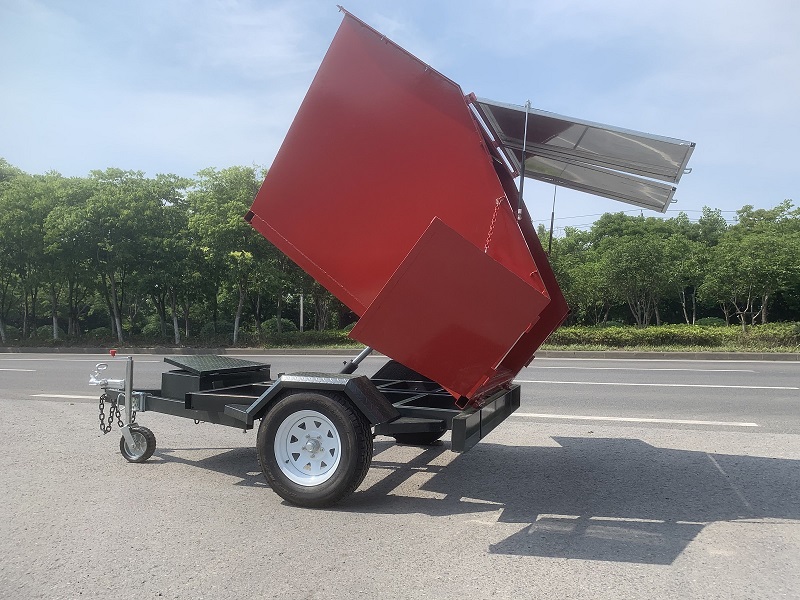 We have enhanced the design to suit the Australian Standards, by fitting them with reverse lights. Giving you the light you need to reverse in the dark