Mobile Skip Bins for sale
We believe in providing a great customer service, which means we need more people to be out there with our bins. Cleaning up New South Wales and expanding out to the rest of Australia. For this reason we sell our bins to those interested in generating a good income for themselves. Our bins are very versatile and are becoming the revolution in the skip bin industry. Taking on the old metal box to become the new kid on the block. We manufacture overseas and assemble the bins in Australia. If you are interested in buying a bin or a franchise. Call 1300 792 845 to discuss the possibilities of becoming part of the Rent Me Team.
Hydraulic Mobile Tipper Skip Bin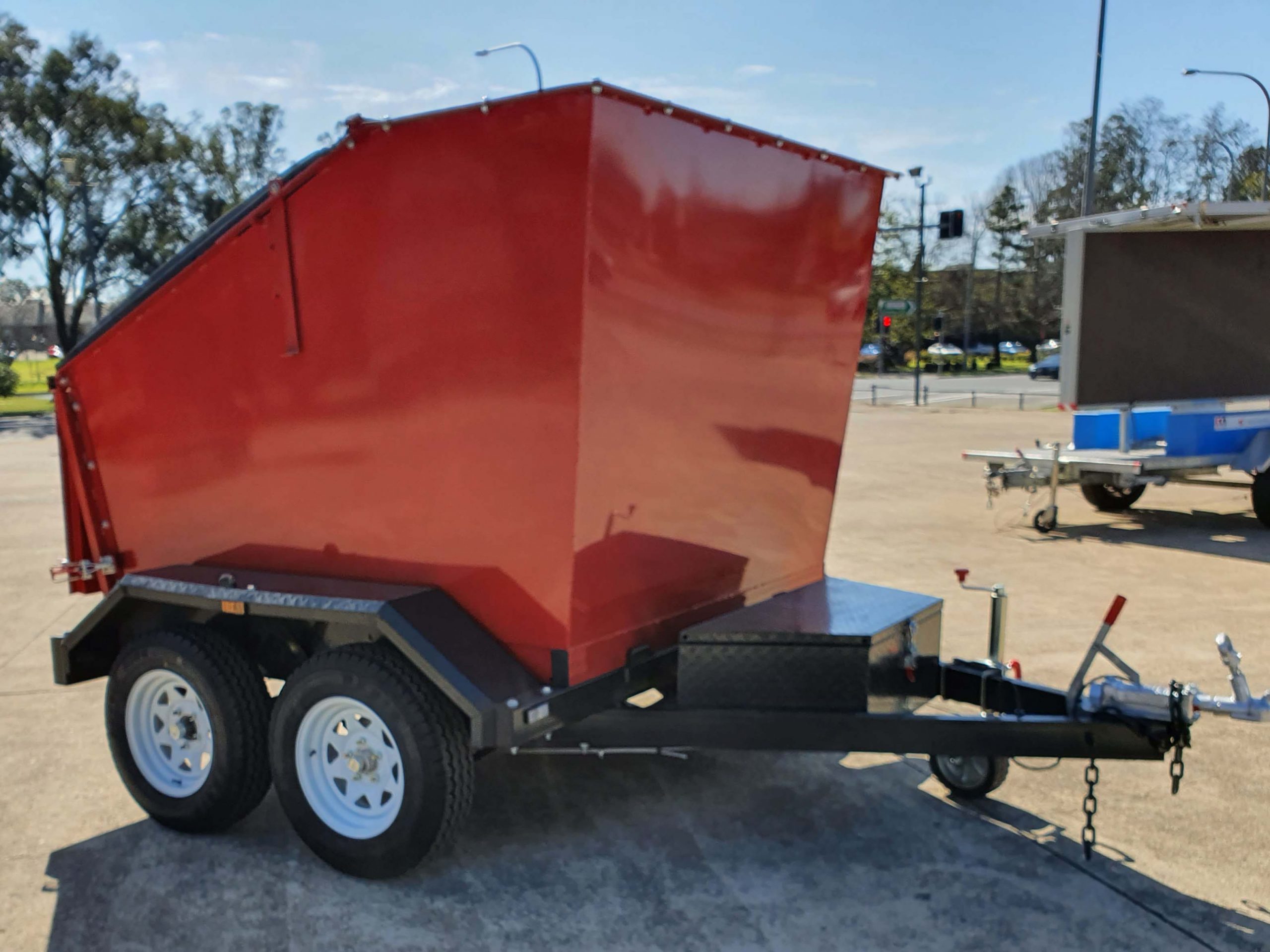 These bins have been engineered with ease and portability in mind. Our 4 Cubic Metre Tipper Skip Bins are the new generation of skip bin design. Allowing easier filling and emptying.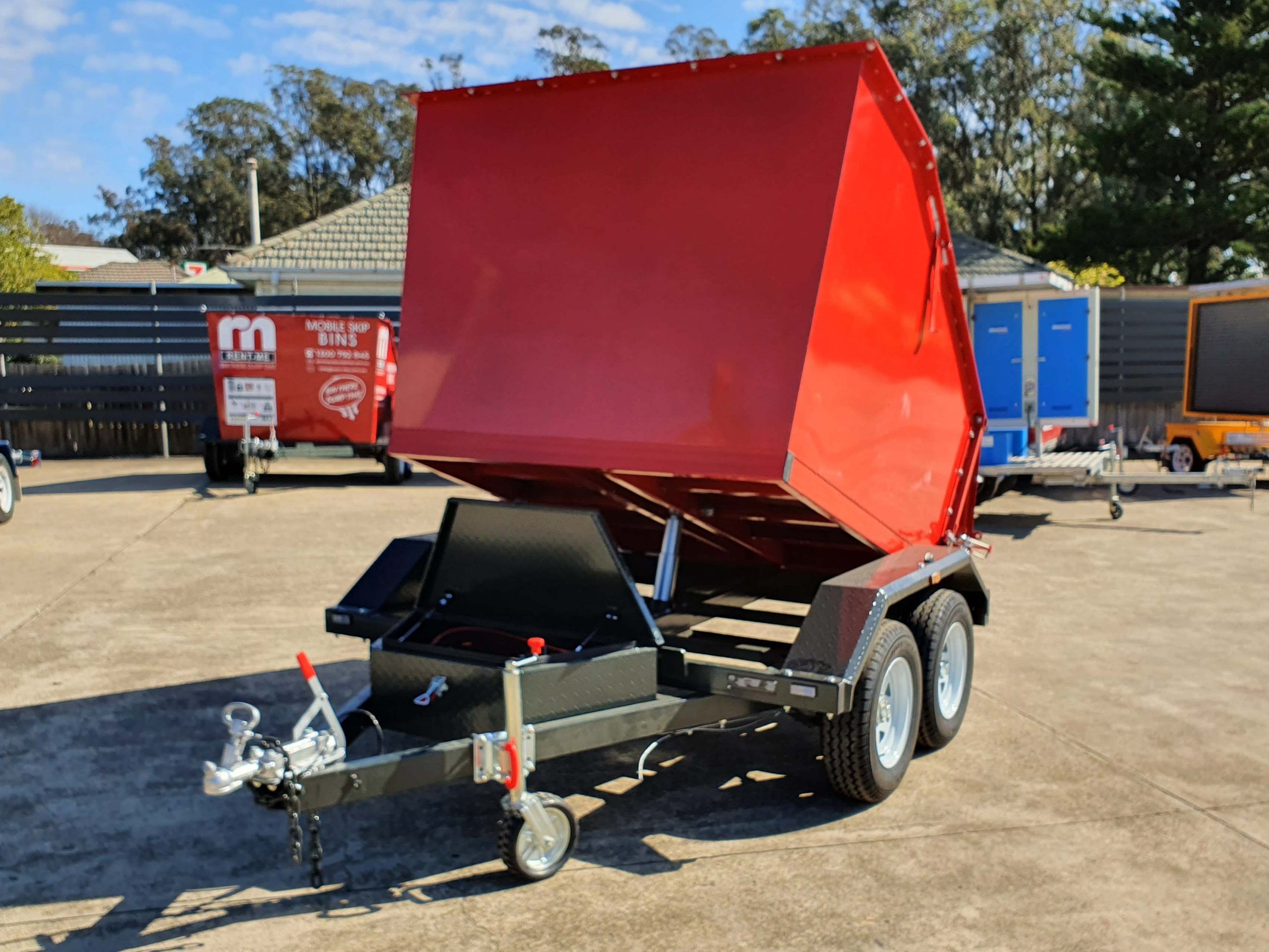 The hydraulic Jack is rated to lift up to 5 ton. Making it as simple as pressing a button to dump your rubbish.
Easily open the flab to let the rubbish out. We have designed the lock handles to easily open and close making, the job of taking the rubbish out seamless for everyone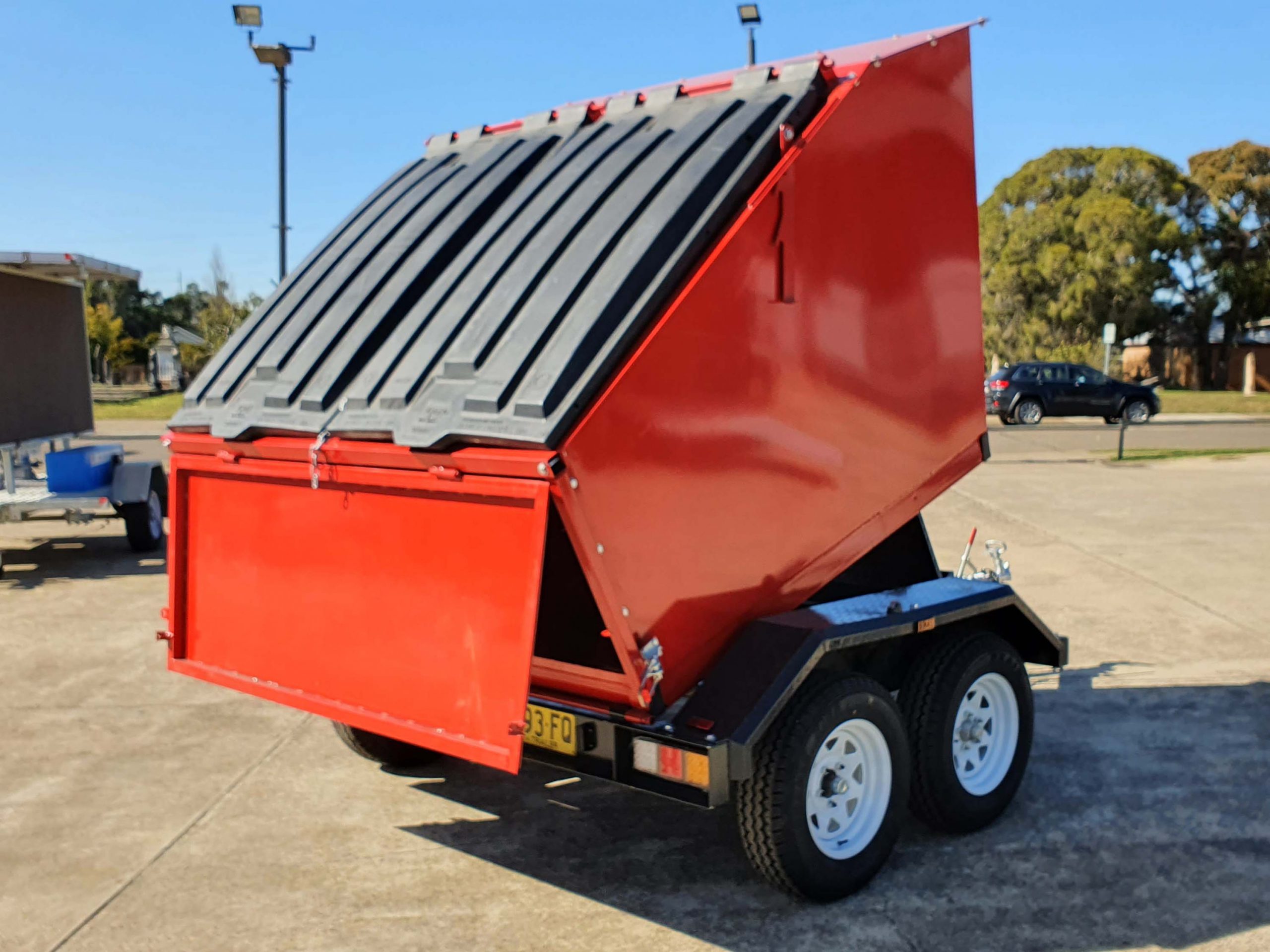 We have enhanced the design to suit the Australian Standards, by fitting them with reverse lights. Giving you the light you need to reverse in the dark